Anti-Bullying Ambassadors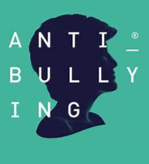 Windmill is a happy school where pupils and staff feel valued, respected and work together as part of our Windmill School family. It is a school where we are proud to celebrate our differences. We want everyone to behave in a friendly, kind and respectful way. If we all stick to this, we will create a school where there is no place for bullying. All members of our school community will not use of racist, sexist, bi, trans or homophobic language:-
Derogatory language, unkind hands or physical chastisement are NOT acceptable in our school.
Working together staff and students build a strong safe school community. We believe that everyone at Windmill is equal and should be treated as such. Our team of 19 Anti-Bullying Ambassadors are undertaking the Diana Award Supported by HRH The Duke of Cambridge.
The Diana Award Anti-Bullying Campaign engages young people, parents and teachers to change the attitudes, behaviour and culture of bullying by building skills and confidence to address different situations, both online and offline.
Our team of students from year 4 – 6 are working on several projects in school in anticipation of achieving our Well-Being accreditation. The children have developed some excellent plans including worry boxes in all classrooms, they are launching their campaign with school assemblies and are establishing good friend culture on the playground.
Our Anti-Bullying Team aim to work with our school community and the Diana Award Team to empower young people, staff, parents/carers to work together to set policy and practices to prevent offline and online bullying behaviour in schools, we aim to be upstanders rather than bystanders, standing together against bullying behaviour.