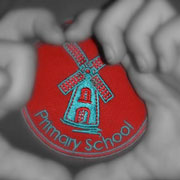 Welcome to Windmill Primary School's website...
We are pleased to welcome you to our website and hope that it enables you to learn a little about our awesome school and provide you with the information that you are searching for.
"Our vision and purpose is to raise a generation of children who grow, learn, dream and become fulfilled beyond all expectations safely and enable children to leave our school wiser, better, more fulfilled and with greater opportunities and choices in every area of their lives than previous generations."
We are proud to be part of the Nene Education Trust.
We have an unrelenting focus on every child as an individual. Our drive to secure the best Environment, Culture and Ethos within our school and curriculum here at Windmill provides the foundation for our success. Getting the environment right for the children to learn, flourish and be successful as individuals; promoting a culture of ambition, respect and resilience and pushing an ethos of success, celebration and overall awesomeness!
Should you require hard copies of anything from our website information, please ask at the office and we'll happily provide this for you. In addition, please do just pop in or give us a call any time if you have any questions about our school.
GENERAL ENQUIRIES: Mrs Robinson Tel: 01933 623121